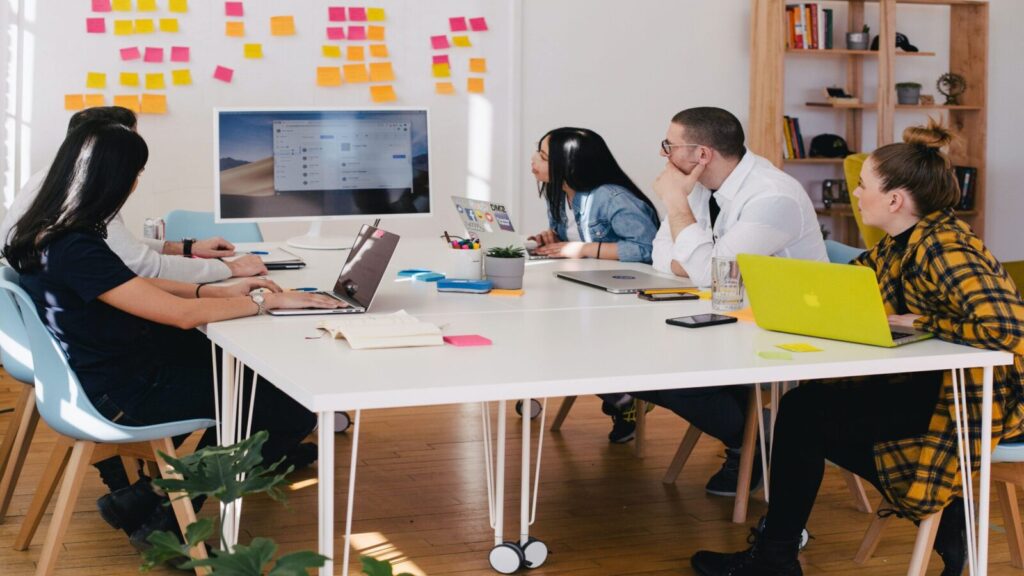 1. Streamline processes
A large organization has more processes. A small organization fewer processes. And the more processes, the greater the challenge to keep everything running smoothly. You want to run all the processes, but also outsource less time. Developing an app is the solution. Especially if the app is linked to the applications in a smart way. A streamlined processes gives the user an overview and simplifies the workflow. And reduces the possibility of making mistakes.
2. Save time
By incorporating various processes into one clear and user-friendly app, you ensure that employees or customers can work quickly and efficiently. This saves time – sometimes a lot of time.
Curious about the possibilities, we would like to talk to you!
Contact us. By e-mail info@hmsolutions.nl or via the number +031 (0)3432526.